About the City - Nanchang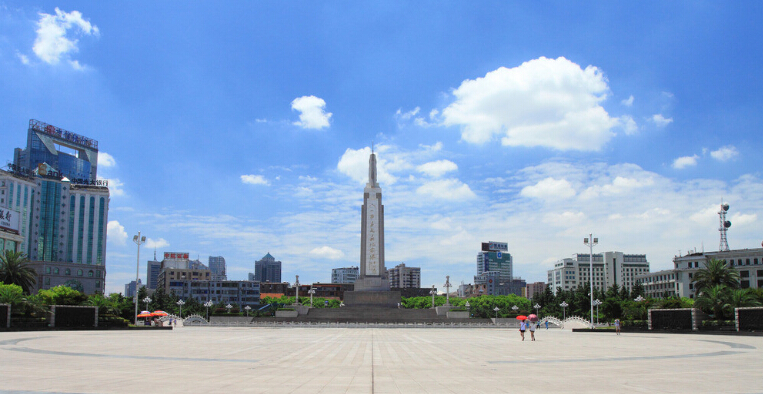 Nanchang is the capital of Jiangxi Province in southeastern China. As of 2010, a population of 5,042,565 live in the prefecture, in which 2,357,838 live in the built-up area made up of all five urban districts. Located in the north-central part of the province, it is bounded on the west by the Jiuling Mountains, and on the east by Poyang Lake. Because of its strategic location connecting the prosperous East and South China, it has become a major railway hub in Southern China in recent decades.

Nanchang International Airport Nanchang Railway Station

As the Nanchang Uprising in 1927 was distinctively recognized by the ruling Communist Party as "firing the first gunshot against the evil Nationalists", the current regime has therefore named the city since 1949 "the City of Heroes", "the place where the People's Liberation Army was born", and the most widely known "place where the military banner of the People's Liberation Army was first raised".

Since 1949 Nanchang has been extensively industrialized. It is now a large-scale producer of cotton textiles and cotton yarn. Paper making is also a major industry, as is food processing Heavy industry began to gain prominence in the mid-1950s. A large thermal-power plant was installed and uses coal brought by rail from Fengcheng to the south. A machinery industry also grew up, at first mainly concentrating on the production of agricultural equipment and diesel engines. Nanchang then became a minor centre of the automotive industry in China, producing trucks and tractors and also accessories such as tires. An iron-smelting plant helping to supply local industry was installed in the later 1950s. There is also a large chemical industry, producing agricultural chemicals and insecticides as well as pharmaceuticals.